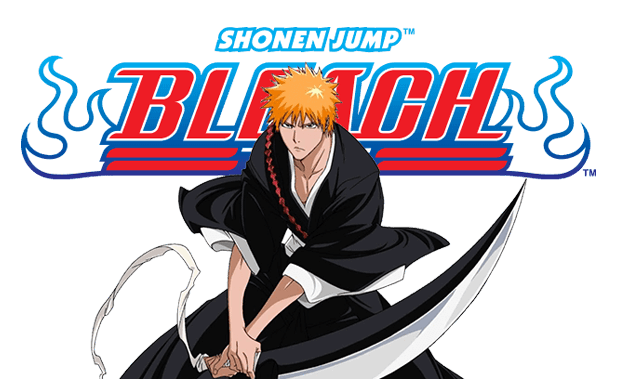 Bleach is now in encore mode at 2:30 AM! This week (11/22/14), it's Episode 283! Only Toonami!!
Which was your favorite long-running filler arc?
When did the main (canon) story begin to go downhill for you?
How surprised/shocked were you to hear "chAngE" on Toonami to begin Bleach at 2:30 AM last Saturday night?
New Message
Options
Mark all as New

Mark all as Read

Float this item to the top

Subscribe

Bookmark

Invite a Friend

Sort by Topic Start Date
| | Subject | Replies | Author | Kudos | Latest Post |
| --- | --- | --- | --- | --- | --- |
| | | 81 | | 3 | |
| | | 387 | | 1 | |
| | | 92 | | 3 | |
| | | 3 | | 5 | |
| | | 115 | | 3 | |
| | | 9 | | 0 | |
| | | 8 | | 6 | |
| | | 0 | | 0 | |
| | | 378 | | 1 | |
| | | 5572 | | 8 | |
| | | 81 | | 3 | |
| | | 5287 | | 9 | |
| | | 0 | | 0 | |
| | | 16 | | 1 | |
| | | 4344 | | 6 | |
| | | 21 | | 1 | |
| | | 32 | | 1 | |
| | | 3 | | 2 | |
| | | 380 | | 16 | |
| | | 98 | | 2 | |
| | | 33 | | 1 | |
| | | 2 | | 3 | |
| | | 51 | | 8 | |
| | | 1021 | | 0 | |
| | | 0 | | 0 | |
| | | 0 | | 0 | |
| | | 21 | | 2 | |
| | | 3 | | 0 | |
| | | 13 | | 0 | |
| | | 1 | | 1 | |
| | | 144 | | 7 | |
| | | 8 | | 0 | |
| | | 0 | | 0 | |
| | | 8 | | 0 | |
| | | 196 | | 5 | |
| | | 174 | | 4 | |
| | | 11 | | 1 | |
| | | 87 | | 0 | |
| | | 240 | | 5 | |
| | | 247 | | 4 | |
| | | 16 | | 0 | |
| | | 200 | | 4 | |
| | | 173 | | 1 | |
| | | 196 | | 5 | |
| | | 50 | | 3 | |
| | | 40 | | 0 | |
| | | 50 | | 0 | |
| | | 8 | | 0 | |
| | | 19 | | 0 | |
| | | 216 | | 4 | |
| | | 175 | | 0 | |
| | | 186 | | 3 | |
| | | 11 | | 0 | |
| | | 3 | | 0 | |
| | | 167 | | 4 | |
| | | 3 | | 2 | |
| | | 4 | | 0 | |
| | | 10 | | 0 | |
| | | 3 | | 0 | |